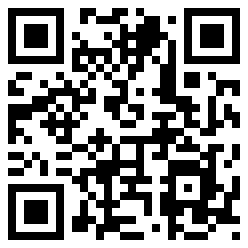 Access to the museum through all mediums is essential to continued success at the institution. The Brooklyn museum has successfully launched a renvue generating online shop as well interactive mobile opportunities for its guest.
E-Commerce
Edit
The Brooklyn Museum provides users with a fully loaded and comprehensive e-commerce site. Just like everything else in the museum, the shop is committed to Brooklyn-made products and artisans as well as things that convey Brooklyn imagery. While the site provides a limited selection of the on-site store provides, it is up to date with popular current exhibits. The Museum offers a section for online donations.
Mobile Technology
Edit
Audio Tour
Edit
The Brooklyn Museum provides an Audio Gallery Tour through cellular phones that way the museum doesn't have to provide and maintain equipment required for such service. Guests dial (718)-362-9589 followed by the provided item number. The commentary provided comes from past and present curators as well as local scholars.
Mobile App
Edit
The mobile application is basically just an information guide for the museum, providing information such as event schedules or gallery openings. Any part of the collection that has been digitalized is available as well to be viewed. It doubles as a mobile friendly website for those who can not or do not want to download the application.
The Brooklyn museum has done a great job of incorporate QR Codes into different parts of their exhibit practice. QR codes provide behind the scenes information or new perspectives on art. Also the codes help incorporate various elements of the museum's social networking into the exhibit.
WikiLinks
Edit
The museum has actively launched an experimental project to provide "WikiLinks" in exhibits. The QR code would link patrons to museum "vetted" Wikipedia articles related to the collection
Gallery Tag
Edit
At the Brooklyn Museum, various of gallery entrances have a QR code placed for the museum's "Gallery Tag." A very simple mobile tagging game, the objective is to encourage users to visit the most galleries as possible. The rules are: Select a tag or create your own, go find works in the galleries that match, enter accession numbers and earn points and prizes.[1]
Play Gallery Tag @ Brooklyn Museum
References
Edit
Ad blocker interference detected!
Wikia is a free-to-use site that makes money from advertising. We have a modified experience for viewers using ad blockers

Wikia is not accessible if you've made further modifications. Remove the custom ad blocker rule(s) and the page will load as expected.