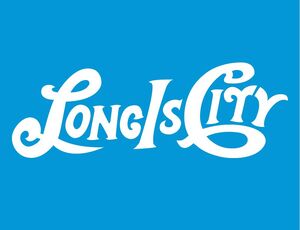 Organizations
No affiliations, besides the City of New York Parks & Recreations and
The Long Island City Cultural Alliance (LICCA):
From http://www.nycservice.org/organizations/615:
LICCA is comprised of nine member organizations, including: Dorsky Gallery Curatorial Programs, the Fisher Landau Center for Art, Museum for African Art, Museum of the Moving Image, the Noguchi Museum, P.S.1 Contemporary Art Center, SculptureCenter, Socrates Sculpture Park and Thalia Spanish Theatre. LICCA is committed to promoting and increasing the visibility and accessibility of Long Island City which is home to an amazingly diverse group of visual and performing arts organizations as well as cultural institutions and activities. In addition to our annual event, Summer in LongIsCity, LICCA publishes a quarterly guide to arts and culture in Long Island City that is distributed citywide.
Suggestions:
International Sculpture Center (ICA)
ISC membership is open to anyone with an interest in the field of sculpture.
Discounts on supplies, material, vendors, advertsing space in Sculpture Magazine and on their website. Many other benefits.
Socrates Sculpture Park is already listed in their directory along with other prominent sculpture parks.
No specific Sculpture Park associations to join. Opportunity to grow and create a community for outdoor sculpture parks!
___________________
Forums, Mailing Lists, Listservs, Newsgroups, RSS
Community Blogs for Astoria/Long Island City, are very popular form of communicating about the Park, its new exhibitions, workshops, and events.
http://liccsa.wordpress.com/ - Long island city community agriculture blog that posts about events at Socrates.
http://inhabitat.com/nyc/farmacy-edible-vertical-farms-come-to-long-island-citys-socrates-sculpture-park/civic-action3/?extend=1 - Blog about nyc healthy living.
http://civicactionsocrates.tumblr.com/ - A Tumblr that users can subscribe to. It covers the installation process the artists in the current exhibition went through, with photos and descriptions
SEARCHING
No search box on website.
Google Search terms and results:
"Socrates" instantly brings me to socrates scultpure park.
Yahoo Search terms and results:
"Socrates" brings me to links about the philosopher Socrates.
Bing Search terms and results:
"Socrates" brings me to links about the philosopher Socrates.
When users search for sculpture and socrates the Park appears on the first page or any combinations of Astoria, Queens, Park, Sculpture, Socrates.
Books online about Socrates: Mainly travel guides!!
Articles that link to Socrates:
Mainly blogs and travel sites. I linked Wikipedia site with a blurb from Lonely Planet travel guide site. http://www.lonelyplanet.com/usa/new-york-city/sights/art/socrates-sculpture-park
"The park has numerous workshops, artist led tour programs, summer art projects, and various free public events, such as yoga and capoeira on summer Saturdays and movie screenings on Wednesdays from mid-July to mid-August. "